From the most rudimentary of navigational equipment to the latest GPS technology and long range ground-tactical communication equipment, the museum's collection includes an impressive array of technology that enabled the world's militaries to achieve and maintain a global presence. Over the centuries, the evolution of this technology has had significant historical and technological impacts on civilization. Most recently, digital battlefield communication systems have evolved into civilian cellular telephone networks; and GPS technology which was once the sole realm of the military, has also become a common tool in an increasingly hi-tech hungry civilian market.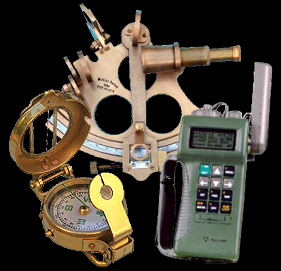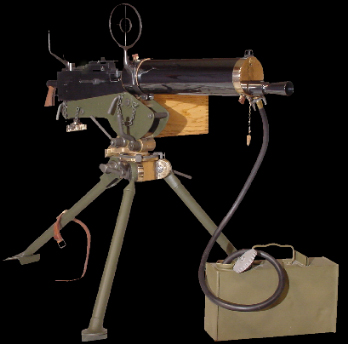 From muskets and flintlocks to the latest combat rifles and crew served weapons, the small arms collection is sure to be one of the most comprehensive in the Northwest outside military arsenals. Various examples of shoulder fired ordnance are also featured in the small arms collection. Both antitank and anti-aircraft weapons are represented including the infamous Russian RPG-7 and the United States' FIM-92 "Stinger." The collection is comprised of several hundred artifacts that span the globe and offer a unique link to the technological advancements of the past 300 years. Most artifacts are maintained in fully functional condition and are regularly demonstrated during special living history exhibitions.
CLICK HERE to see some of our collection.
The museum owns or has commitments on a variety of military vehicles. At present, the collection consists of thirty different vehicles including a Fox armored reconnaissance vehicle, a Ferret armored scout car, a Chenowth Fast Attack Vehicle, a Cadillac Gage M706 Commando, U.S. Marine Corps HUMVEE, M151 & M38 jeeps, a White M3 scout car and the only civilian owned Russian BRDM "tank destroyer" in the US. All vehicles are maintained in fully functional condition or currently undergoing restoration. The museum currently owns three aircraft, two of which are airworthy and attend numerous air shows throughout the year. Our flying inventory includes a US Army/Beechcraft U-8 transport and a US Army/Hiller H-23 helicopter. The latest addition to the collection is a Polish built Mig-17 jet fighter.

CLICK HERE to see some of our collection.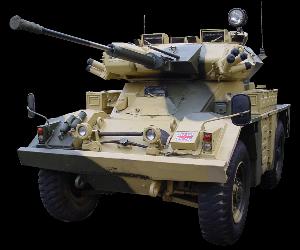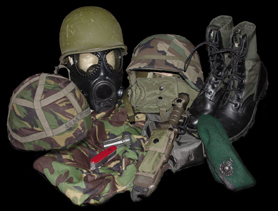 Since WWII, clothing and material technology developed rapidly to provide combatants with increased flexibility and protection from the varied elements of warfare. The museum features a comprehensive collection of both dress and combat uniforms as well as webbing and personal armor systems from both allied and opposition forces. The scope of the collection is representative of the evolution of uniform technology, featuring natural materials such as cotton, wool, and steel contrasted against the latest synthetic fibers and modern plastics. Many of these new materials have become common in the commercial marketplace, integrated into safety products and outdoor recreational clothing.